Check out some awesome fan art posters about the members of the Indian Cricket Team
DHONI AS RAJINI, ASHWIN AS AJITH AND KOHLI AS VIJAY….
Pera Kettale chumma adhiridhulla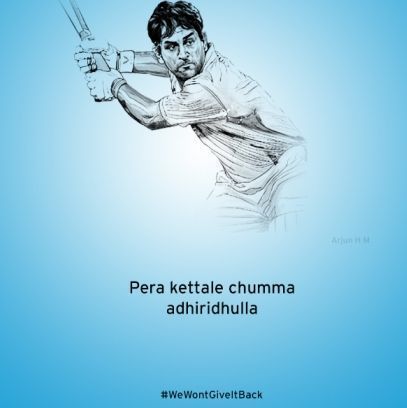 Naanum Evvalavu Naaidan Nallavanaave Nadikirathu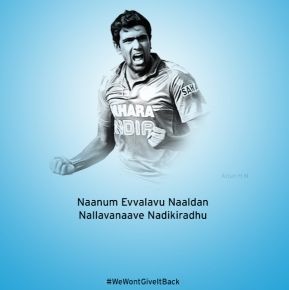 Kanna ….en charactera purinjika maatinkiriye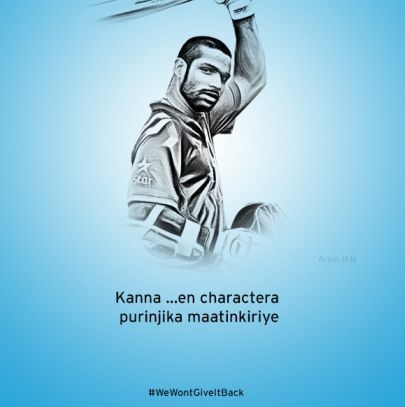 PAAKARATHUKU THAAN SULLAN … SOODAANEN SULUKKEDUTHURUVEN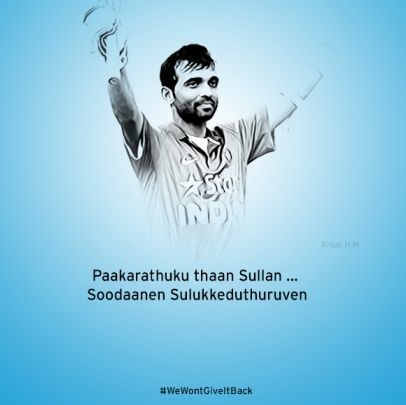 Antha area intha area all arealayum aiyaa ghilli da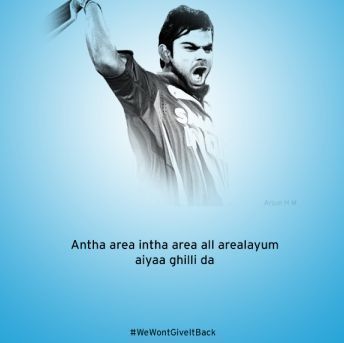 Namma pechu mattum tha silenta ah irukkum aana adi saravedi!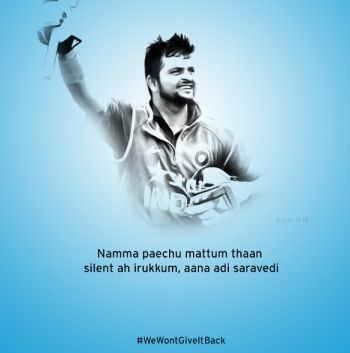 Ketta payyan sir intha kaali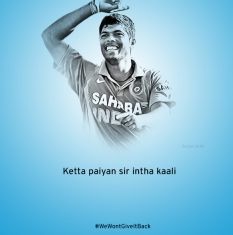 Summa left la utta right la thirumbikum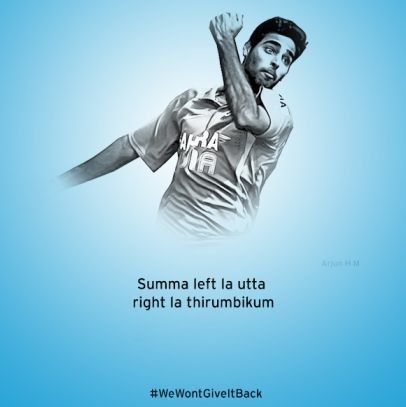 Onggi adivha ondra ton weight da , PAAKURIYA?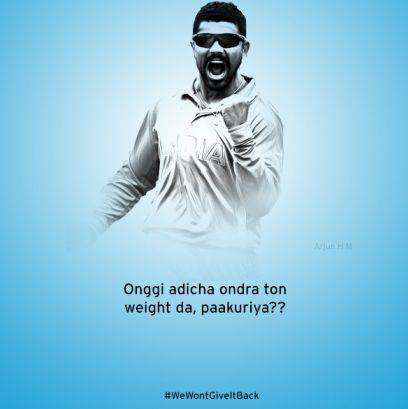 Oru vatti mudivu panta en pecha nane kekka maaten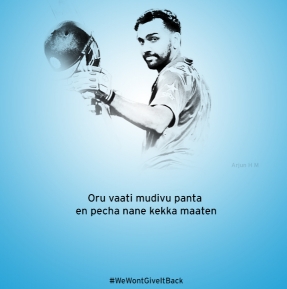 Watch world Cup Video Song
#wewontgiveitback
Developed by : Abishek Raaja; Kaushik L M; Avinash Pandian;
Tell us your predictions of the World Cup…