India vs Bangladesh 2nd quarter Final India Won by 109 runs and Win number 100 for MS Dhoni as ODI captain.Rohit Sharma's century powers India to 302/6 against Bangladesh.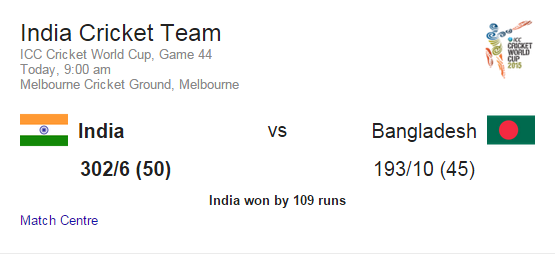 Rohit the Man.. Rohit Sharma's century powerered India to 302/6 against Bangladesh.#respect.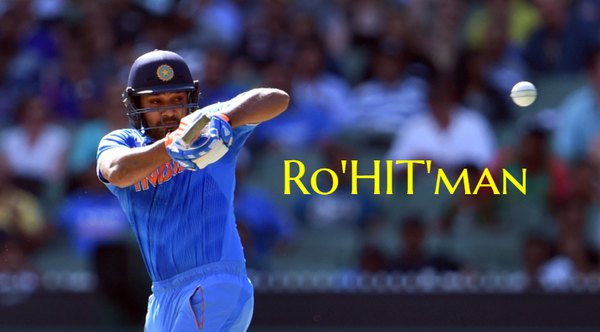 Rohit Sharma is the Man of the Match for his outstanding knock! Says this knock is right up there. It was an important situation and team needed the most. He wanted to bat as long as possible and once again the bowlers did the job. Adds that batting at the top order, it's always important to score big. He has been given that role and is happy that he delivered. Praises the bowlers and batsmen and also adds that they need to carry on with the momentum.
Score Card.
India will play the winners of tomorrow's clash between Australia and Pakistan in the semi-finals. South Africa, who defeated Sri Lanka yesterday, will take either New Zealand or West Indies who play their quarter-final match on Saturday.